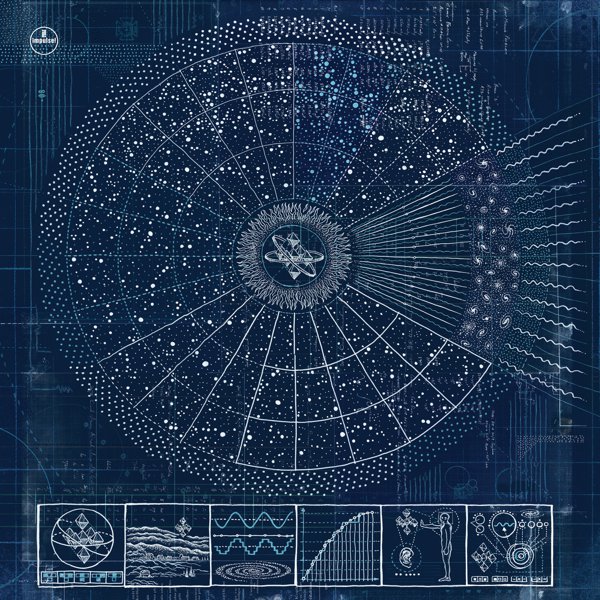 Hyper-Dimensional Expansion Beam
The Comet Is Coming's 2022 album picks up where their previous work left off; this comet is on an endless, continuous journey, so there are no shocking left turns, just progress farther and farther out into space. Shabaka Hutchings' saxophone, sometimes mantralike and other times roaring with unfettered free jazz energy, and occasionally doubled so he's singing with himself, remains the key organic element that balances against Dan "Danalogue" Leavers' synthesizer washes, as Max "Betamax" Hallett delivers a hard and cracking beat. There are no guest vocalists, but on "Lucid Dreamer," the synths mimic angelic singers. Sometimes, as on "Tokyo Nights," things stay a little too earthbound, verging on synthwave kitsch, but tracks like the pulsing, cyber-Caribbean "Atomic Wave Dance" and the almost bluesy "The Hammer" take TCIC's music into welcome new realms.
Saxophonist Shabaka Hutchings and his friends Danalogue and Betamax have a techno-jazz trio that involves Hutchings blowing harder and more repetitively than horn players generally want to. And that's the kind of paradox this orgasmic trio go for: horns that behave like loops, and keyboards that behave like basses or harps. The sound selections here take this album in and out of dance music and improv and weird sports themes, and all of it is a complete gas.